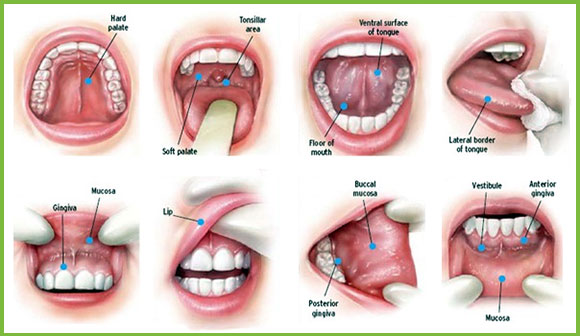 At Aurora Yonge Dental we understanding the  importance of regular oral cancer screenings.
At Aurora Yonge dental we understanding the  importance of regular oral cancer screenings because oral cancer can be successfully treated if diagnosed at its early stage. The goal of the oral cancer screenings is to diagnose the early signs and symptoms of oral cancer before it may  progress to a more advanced stage.
About 8o% of oral cancer cases can be detected early by a dental health professional during routine recall examination, the examination we recommend for our patients every six months. When we doing an oral cancer screening at Aurora Yonge Dental we try to detect any kind of abnormal discoloration or mouth sores in your mouth. We also inspecting the tissues around your mouth for lumps or abnormalities. .
Below we want to provide you with some of the risk factors risk to help you determine if you are at risk:
Smoking
Any person over 40 years old
Alcohol abuse or drug
Human papillomavirus
Gender, men are more susceptible than women
Excessive sun exposure
It is proven that people who have been diagnosed with oral cancer usually have at least one of these risk factors. Therefore, for the one who do not any of the factors above, oral cancer screenings are still important in maintaining the overall oral health.
The best way to prevent oral cancer is to see your dental professional for the dental checkups on regular basis.
At Aurora Yonge Dental Centre the oral cancer screening is  a part of routine recall examination.
For more information on oral cancer screening book your appointment at Aurora Yonge Dental.
Tel. 905-900-0337
Fax.905-900-0409