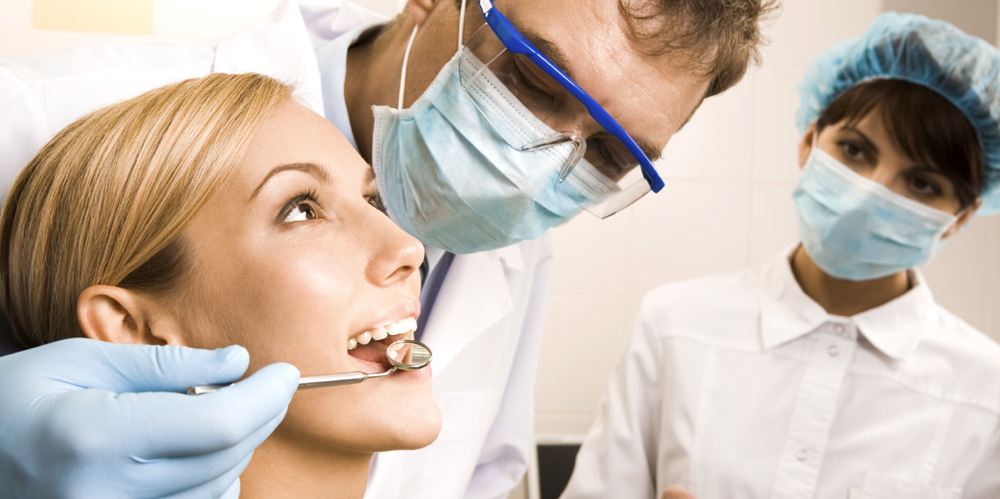 Have a Dental Emergency? Call Aurora Yonge Dental Center (905) 900-0337
A toothache, cracked tooth, lost tooth, or other dental emergencies never seem to occur during normal dental hours. For some reason it seems that a dental emergency only happens in the evening, during the night, or over the weekend. Most people wake up in the middle of the night with searing pain, but other people end up in searing pain after eating something that cracked a tooth or suffering an accident. Dental emergencies can cause a lot of problems, but if you have a good dentist you will not need to worry. Aurora Yonge Dental Center office services in Aurora, Newmarket, Richmond Hill, Barrie, Vaughan, Bradford and surrounding areas offers patients emergency services as needed.
Plan Ahead
The best way to prevent dental emergencies in Aurora is by planning ahead and having a healthy dental regime. Brushing and flossing on a regular basis will help keep teeth healthy reducing the chances that you are going to have an emergency toothache or similar problem. Many cracked teeth are actually weakened prior to the incident by years of poor dental maintenance. Regular checkups by Aurora Yonge Dental Center can help reduce the chance of a dental emergency because all problems will be solved before they are noticeable.
Path to dental emergencies
Most teeth that suddenly start hurting have actually been cavities for quite some time. A tooth ache does not pop up overnight, although when you are looking for help for dental emergencies in Aurora it likely will feel as If it did. By regularly seeing a dentist, cavities can be caught when they are still small and filled. This will prevent them from becoming anything larger and will save you pain and money down the line. The best way to plan for Aurora dental emergencies is by simply maintaining the health of your teeth.
Expect the Unexpected
Of course, even with regular dental checkups some Aurora dental emergencies cannot be avoided. For instance, there is not much you can do to prevent a tooth from getting accidentally dislodged while taking part in physical activity or if you end up involved in an accident. A cracked tooth sometimes cannot be prevented either, and that is why you need to have a dentist on standby that you can always call if you find yourself faced with one of many different types of dental emergencies.
Aurora Yonge Dental Center
Aurora Yonge Dental Center Office offers emergency service in Newmarket, Aurora, Richmond Hill, Barrie, and surrounding locations making it easy to get help when a dental emergency arises. Simply call up the dental office that Have a Dental Emergency? Call Aurora Yonge Dental Center (905) 900-0337  and pay them a visit. They will fit you in without an appointment if you have a dental emergency that could not be avoided. However, if you want to avoid a painful tooth ache situation down the line, you might want to call them today to set up a consultation to see if you have any burgeoning cavities that could be filled.